Women's Ministry
Older women likewise are to be reverent in behavior, not slanderers or slaves to much wine. They are to teach what is good, and so train the young women to love their husbands and children, to be self-controlled, pure, working at home, kind, and submissive to their own husbands, that the word of God may not be reviled. Titus 2:3-5
Here at The Brook, the Women's Ministry welcomes all women in any season of life's journey to join us in getting to know Jesus and to make Jesus known, equipping & empowering the women in Baytown and surrounding areas to be a disciple of Jesus and to make disciples.
It's time for TEA! Join us as we celebrate the Ladies Tea. This is an annual event that is hosted by ladies of the church. Come and be poured into Saturday, November 7th at 2 pm. There will be worship, fellowship, and this year we have a guest speaker coming to bring the message.
Let us know you are coming by signing up for a
ticket
. If you would like to host a table, be sure to check the box when you register.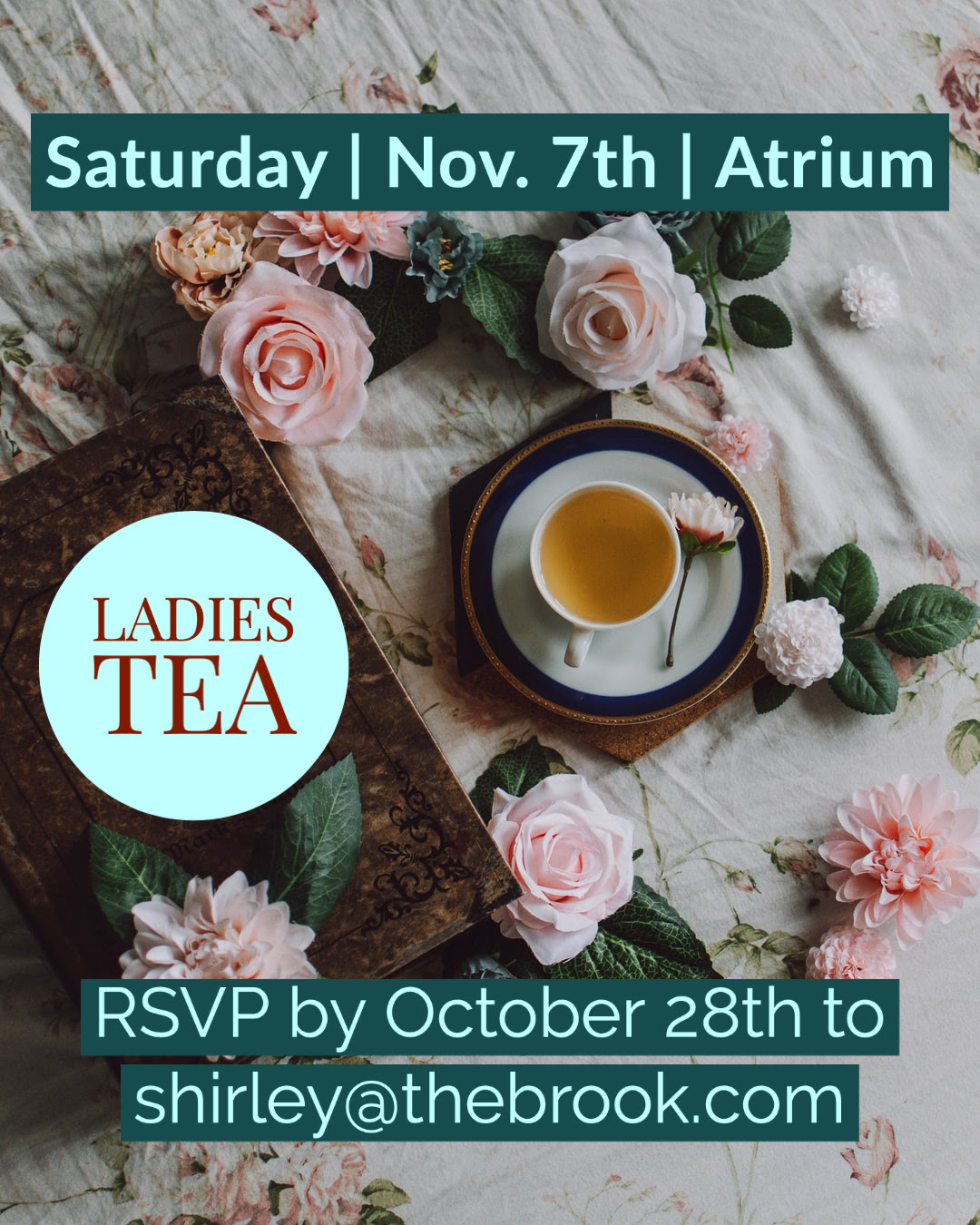 The Ladies Tea special guest is Sherry Morrow. Sherry Morrow resides in Spicewood, TX, where she is the mother of 5 and wife to a rockstar husband. Having graduated from SFA with a degree in Deaf Education, Sherry is a teacher at heart, an eternal optimist, and a passionate pursuer of Truth. She is a Fearless Mom, enthusiast, and loves seeing women develop strong relationships with Jesus.
Some of our weekly ministries.