Women's Ministry
Older women likewise are to be reverent in behavior, not slanderers or slaves to much wine. They are to teach what is good, and so train the young women to love their husbands and children, to be self-controlled, pure, working at home, kind, and submissive to their own husbands, that the word of God may not be reviled. Titus 2:3-5
Here at The Brook, the Women's Ministry welcomes all women in any season of life's journey to join us in getting to know Jesus and to make Jesus known, equipping & empowering the women in Baytown and surrounding areas to be a disciple of Jesus and to make disciples.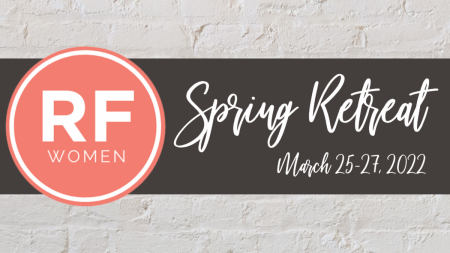 The ladies of Rollingbrook Fellowship are excited for this multi-church retreat in Waxahachie where we will enjoy large group teaching and worship with Cynthia Hopkins, Kathy Howard, Alta Lynn Gerlach, and Cassidee Shoemaker. Also included: breakout sessions, fun and special evening activities, Saturday afternoon free time (zipline, escape room, fitness center, or shopping in downtown Waxahachie), and Sunday morning brunch and worship. Each participant will also receive a free "RF Women" t-shirt to wear at the retreat!
Register online here by February 28, 2022
Some of our weekly ministries.