Students (6th-12th)
"Therefore, we are ambassadors for Christ, as though God were making an appeal through us; we beg you on behalf of Christ, be reconciled to God."


2 Corinthians 5:20
C.R.E.W.
We are Christians Ready Equipped and Willing
to Know the Gospel, Be the Gospel, and Share the Gospel.
Click here to go to the The Brook Student Ministry Facebook Page.
Week At A Glance
Sunday Mornings 9:30: We all meet upstairs in the youth room as one big group for some worship to get our hearts and minds right. Then we transition into split groups by age and gender for Bible study.
Sunday Mornings 11: After Bible study, we join adults for service in the sanctuary.
Sunday Nights 5:30-7: We gather in the youth room for some games and hang out. We then split High school and Middle school into different Bible studies. We also have a small group meeting at our Lead Pastor's house in Mont Belvieu
Wednesdays: At 4 pm we open the doors for after school hangout until Youth Group at 6:30. Around 6:30 we open up youth with some worship and then split into High School and Middle School groups for a Bible study more geared towards their age.
SPECIAL EVENTS
July 19th-24th Falls Creek Camp for completed 7th-12th Graders.


July 26th-30th Centrikid Camp for completed 6th graders.
If interested in either of the camps please email or for more information and forms.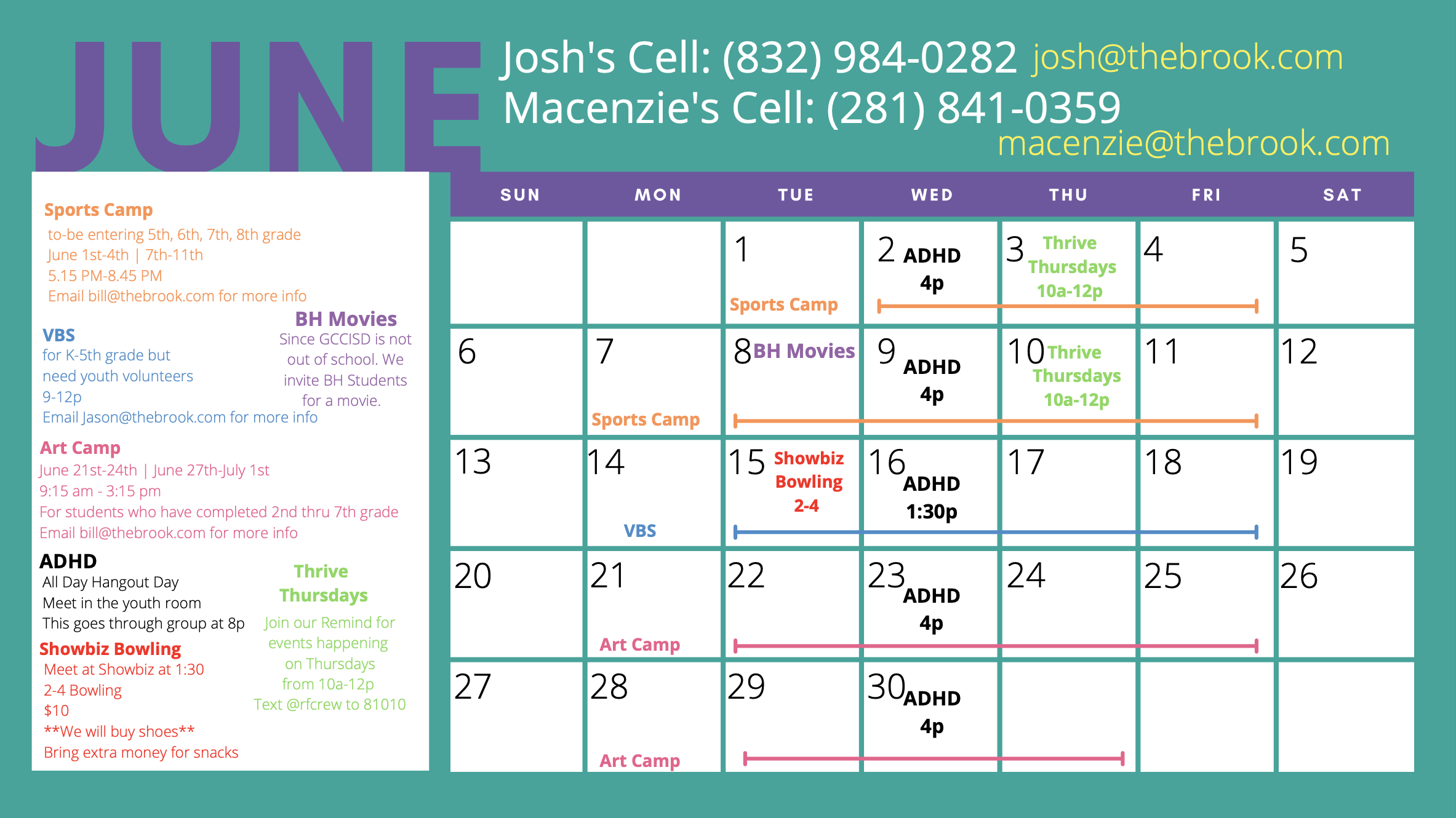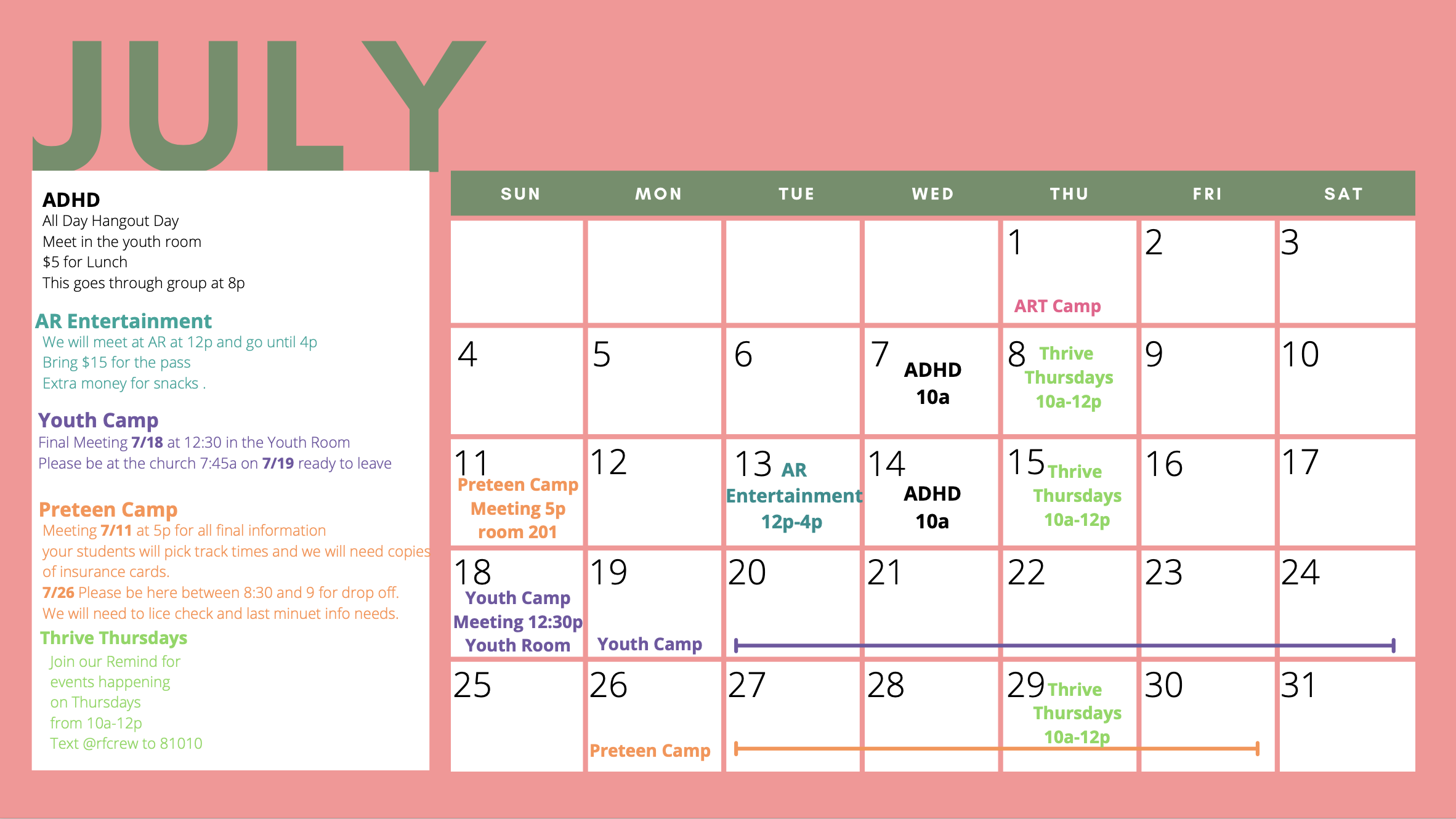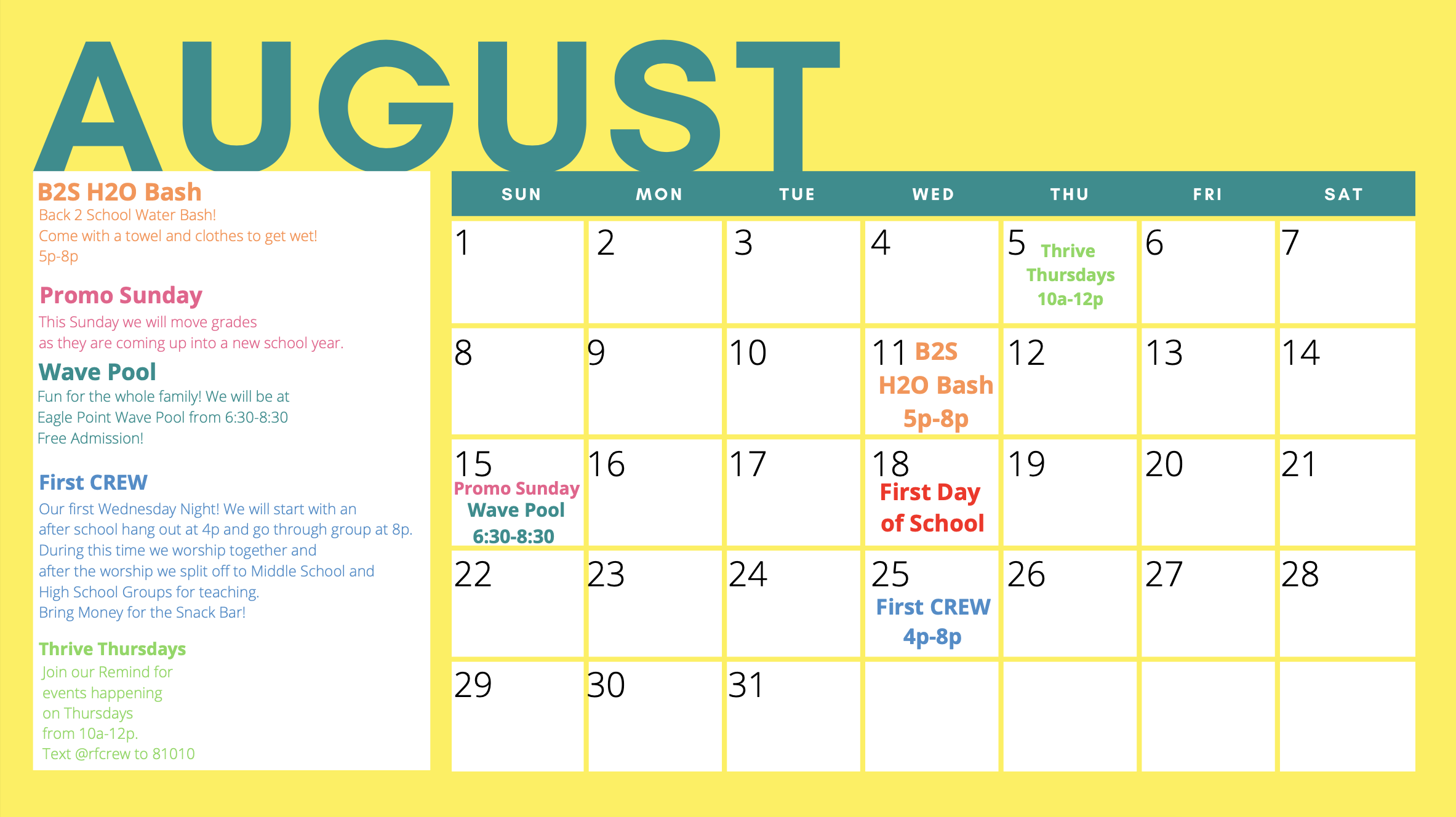 For a printable pdf of these calendars, click here!